Free Will Writing Book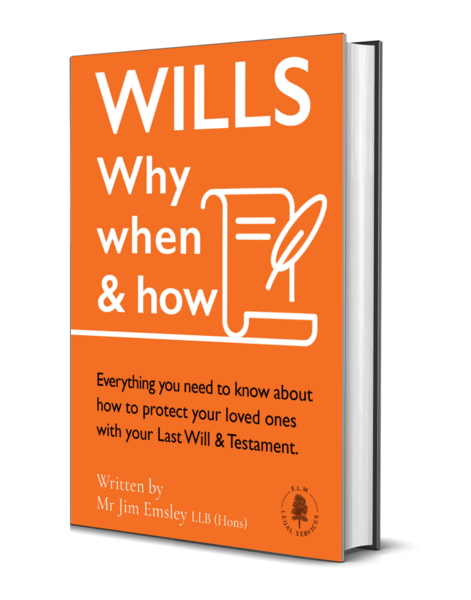 This easy-to-read book covers all you need to know about making a Will, including case studies demonstrating the practical benefits of proper estate planning.
If you do not have a Will, not only could your loved ones miss out on their inheritance, your estate might also lose out financially.
Putting a Will in place is about more than ensuring your family are provided for after your death. You can use your Will to legitimately reduce the amount of Inheritance Tax payable, to ringfence assets to protect them from liabilities such as care home fees and to ensure that your estate does not pass out of your family in the future.
Leaving a Will can also help prevent family misunderstandings which have the potential to damage relationships and could involve your estate in lengthy and expensive legal action.
This book covers every aspect of making a Will as well as the advantages of Living Wills and Lasting Powers of Attorney to provide you with the peace of mind of knowing that your estate will be protected and your loved ones provided for in the future.
Jim Emsley is an experienced Wills lawyer and founder of E.L.M Legal Services, one of the country's top five Wills companies.
Simply enter your details below to read your free book now.
"Made me feel at ease."

A very professional, friendly and efficient team of people. I would definitely recommended them to friends and family, in fact I already have.