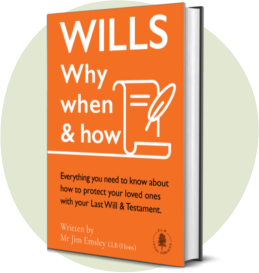 Thank you for clicking through from our book "Wills Why When and How", if you have any questions about Estate Planning using your Last Will and Testament then you can arrange a 15-minute online meeting with one of our consultants who will be able to answer your questions.
There are zero obligations on your part – just show up online at the arranged time with your questions in hand.
To arrange this, it is remarkably simple. Pick a day and slot on the calendar below and it's booked!
Please use the notes section if you have a specific question(s). Alternatively use the contact form below and a member of our team will be in touch in due course.