Facebook prize draw winner unwraps E.L.M's Wild Place Project Bear!
E.L.M proudly sponsored a bear as part of a fundraising campaign for Wild Place Project's exciting new exhibit, Bear Wood, which is now open at the attraction. Will the bear was part of a trail of 20 individually hand-painted 3D bears placed around the south Gloucestershire attraction, greeting visitors from April 6 until September. Visitors were able to follow a route around the park, to discover the 6ft (1.8m) tall bears, each of which were individually designed and decorated by a team of talented artists. Now Will the bear has returned home where he belongs at E.L.M Legal Services offices!
The aim of the Facebook prize draw was to see how many people had visited the Wild Place Project's bear trail and what bears were their favourite. We had so much fun witnessing all your photos and comments regarding the exhibit. We are delighted to announce the lucky Facebook winner was Lucy Elanor Ware!
We invited the lucky winner of our Facebook prize draw, Lucy Elanor Ware, to our offices to unveil our Will Writing themed bear. Congratulations Lucy, we hope you enjoyed your prize and unwrapping our lovely Will the bear!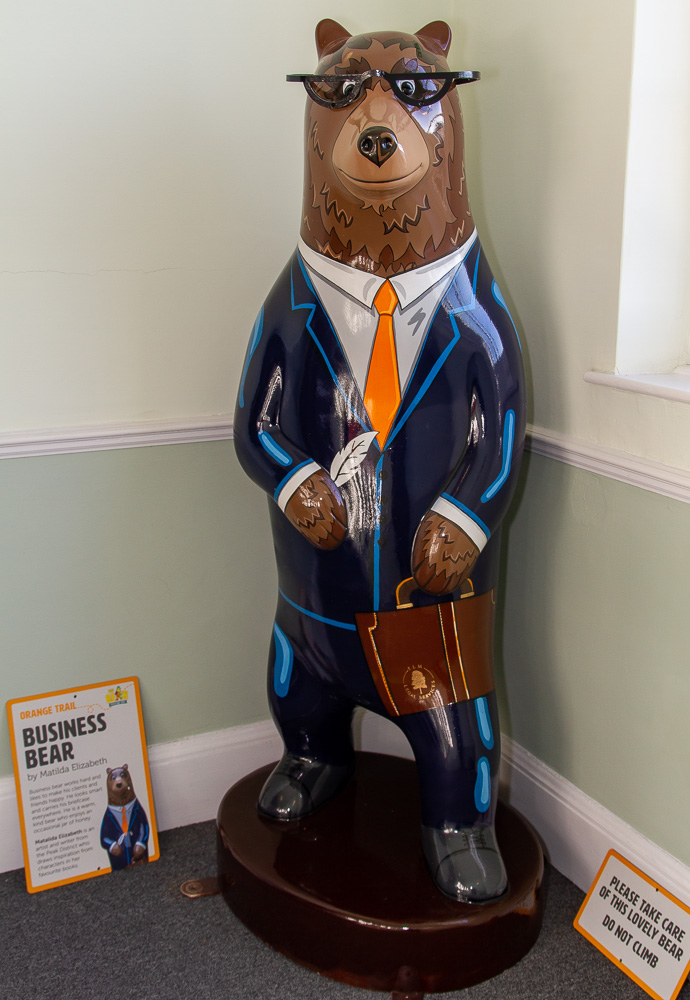 Thank you to everybody who entered the Facebook prize draw, we hope you all enjoyed the Wild Place Projects bear trail!
Make A Free, No Obligation Enquiry Now
To speak with one of our specialist Wills & Probate Lawyers, please call us now on 0117 952 0698 or Make A Free Will Enquiry and we will discuss your current circumstances with you and explain all available options available to you.